New York-based Bleachers' lead singer and guitarist Jack Antonoff jumped around stage and charmed the audience as Boulevardia's Saturday night headliner. Antonoff sang the group's crowd favorites such as "I Wanna Get Better" and "Don't Take The Money."
Erin Dillard, also known as musical artist Emospacebird., reflects as she hold her acoustic ukulele.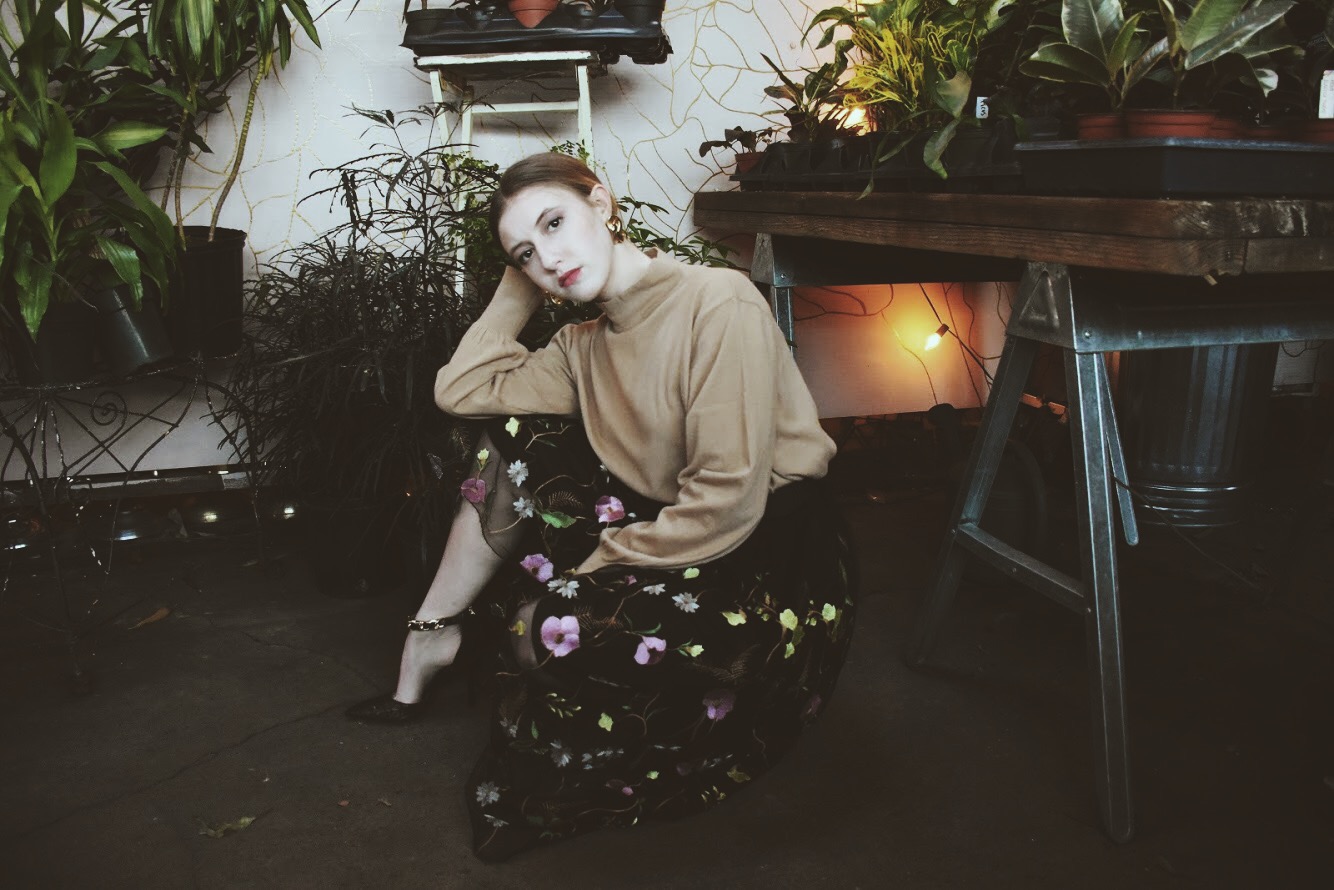 Elise Kaltenreider poses at Flowers and Weeds, a garden shop in St. Louis, MO.
Lauren poses for a portrait and told me about her journey with gender expression. "I like dresses, but it's also my dream to own a nice, fitted suit… The way I express myself is a statement of freedom. I am freeing myself from what has been restricted from me in the past. I am freeing myself from what is expected of me today. I'm proud of my expression because it took me a long time to feel confident enough to be here. I used to dream of dressing the way I do now, so to be able to finally be here is a big personal accomplishment."
Julia Haile of Hi-Lux brought funk and soul to Boulevardia on Saturday, June 16, 2018. The group describes their origin as "born on a cold winter's day after two slabs of ribs and one funky jam session."
A crowd endured the high temperatures on as Spoon kicked off the Crossroads main stage at Middle of the Map fest. The festival-goers rocked out to the band's latest album, "Hot Thoughts," and classics such as "Inside Out" and "I Turn My Camera On."
Hannah Joy of Sydney, Australia-based indie trio Middle Kids performs during a 909 Session at The Bridge radio station on June 11, 2018.